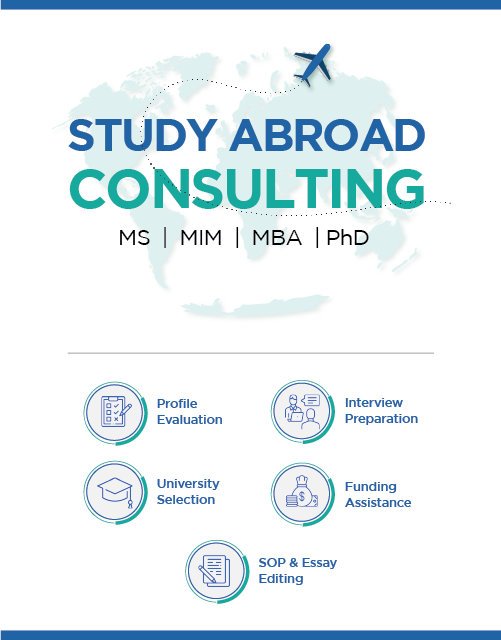 GradSquare Mentors have played a very important role through my admission season. Be it the competitive exams or the interview preparations, their valuable insights have immensely helped me refine my strategy. Their excellent pool of mentors is complemented by a very thorough set of mock exams and test preparation material. I would definitely recommend GradSquare to anyone who is looking to boost their scores and undergo detailed interview preparations through one-to-one mentorship.
Why Admission Consulting?
Securing admissions to foreign Universities is a complex process involving time, money and effort. The process begins the day you decide to write the GRE/GMAT examinations, culminating in securing admission into your dream university. The journey though is riddled with a multitude of challenges. The internet has only served to add to the confusion of applicants who get lost in the mires of contradictory information given by different sources. It comes as no surprise, hence, that in a recent survey conducted by the Association of International Graduate Admissions Consultants (AIGAC), 46% of the MBA applicants said that an admission consultant had assisted them in this process of applying to business schools. This 2019 Admission Application Survey also reveals that an admissions consultant enables applicants to increase self-awareness and sharpen their communication skills before beginning their study at a business school. Although this survey was conducted among 1000 students who applied to B-Schools across the US and Canada, these findings also closely relate to the experience of students who apply to MS, MIM and MIS programs in these countries. The survey respondents also revealed that 36% of them would not have applied to universities recommended by the consultant had they not joined the consulting program and consequently would have missed out on securing admits from their future alma mater.
Who should take help of an Admission Consultant?
If you are a working professional or a student who is looking forward to pursuing a bachelor's or a master's degree in a reputed university, then you may consider taking the help of a consultant. The acceptance rate of top universities in the world varies between 5% – 10%. This admission rate may seem easy as compared to Universities like IIT (0.1%) and IIM Ahmedabad (0.22%) but let us also not forget that unlike the schools in India where anyone and everyone try their luck at the program, in colleges like Harvard, Stanford etc. only the best dare to apply. This makes securing admissions to these Universities extremely difficult especially considering the cut throat competition where one misstep in your application can lead to catastrophic consequences. If you are applying to any of the Top-100 Universities in the world, and wish to leave no stone unturned, then admission consulting is for you.


CHOOSE A CONSULTING PACKAGE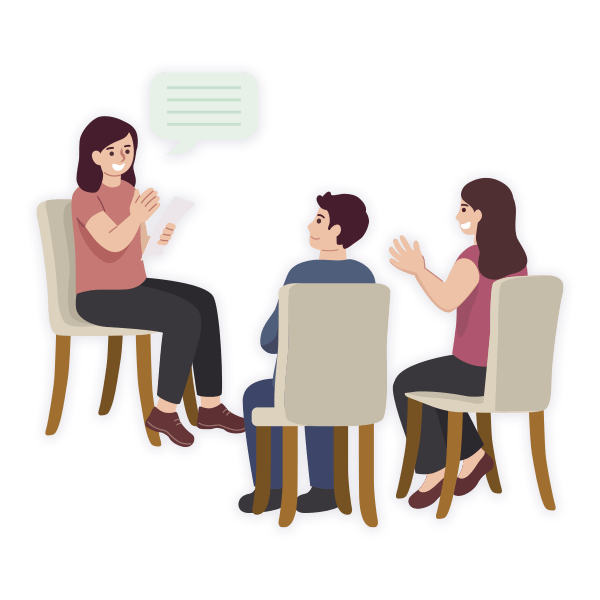 Planning your Masters in the US, Canada, Europe, or Australia? Our Standard Consulting Package will help you with every step of the application process. This includes Profile Evaluation, University Selection and Course Selection, SOP Editing and Resume Editing. Our consultants will handhold you at every step and make sure your application has that winning edge.
Masters in Management (MIM)
Are you a fresher applying for a Masters in Management (MIM) program? You can start early and take help from our consultants to evaluate your profile. Our consultants with their years of expertise will not only guide you to the right programs, but will also help you secure admission and bag scholarships.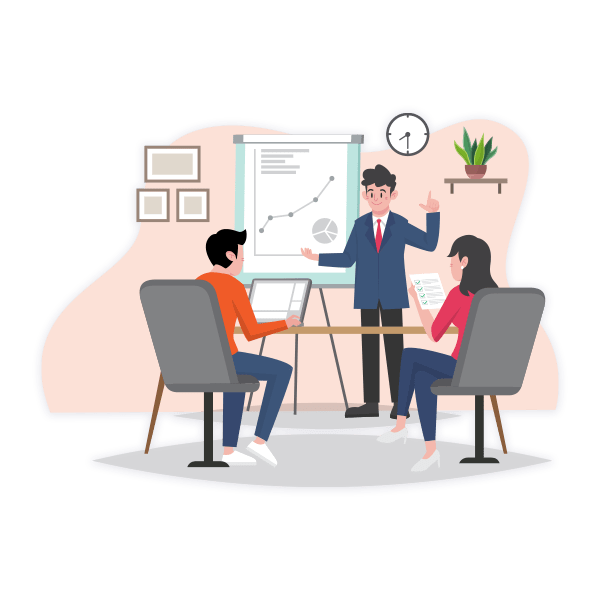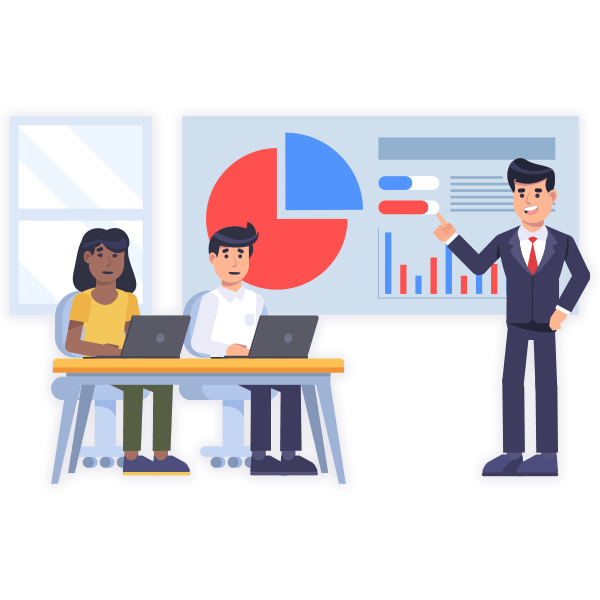 Masters in Business Administration (MBA)
Do you have a profile worth applying to the top B-Schools of the world? Are you looking for deferred admission as a fresher to some of the top programs? or a working professional with years of experience? With our MBA Application  package, we will not only help you evaluate your chances for all the Top B-Schools but also help you with the complete application process and post application processes like interviews and scholarship applications. 
A complete package for Ph.D. aspirants which will help them with every aspect of the admission process. Whether it be the essays or the interviews, we will help you tackle those tough questions and secure admission from that dream University.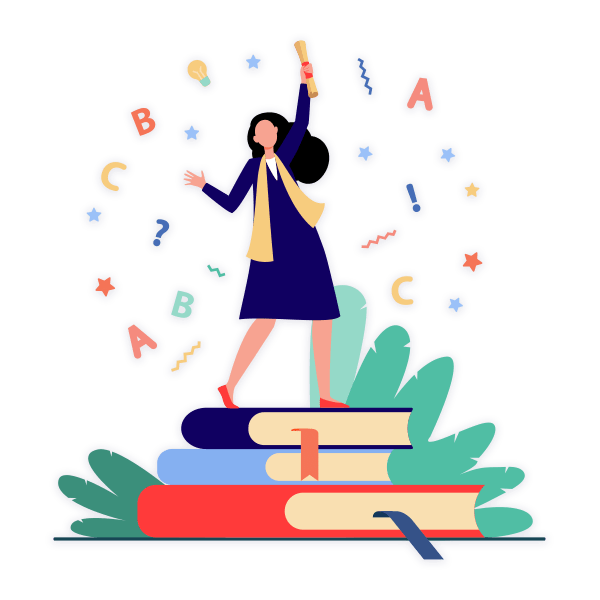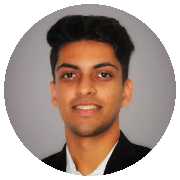 Aditya Bhatnagar
MIM, ESADE Barcelona
The mentors here has played an important role in my admission season. Be it the competitive exams or the interview preparations, their valuable insights have immensely helped me refine my strategy. I would definitely recommend this center to anyone who is looking to boost their scores and undergo detailed interview preparations.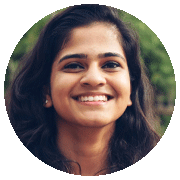 Akshitha Reddy
MIM, ESSEC Paris
I personally recommend GradSquare to everyone wishing to pursue higher studies. Not only do they help us prepare for the exams, but also guide us during the application process. I strongly believe I wouldn't have cleared the ISB YLP interview if not for the mentors here. I'll always be grateful to everyone here for being such amazing mentors.
Ravisha Mohanty
MIM, ESSEC Paris
ESSEC and SP Jain Mumbai would have been quite tough to convert without the relentless guidance of Ajay Zener sir and Varun Krishnan sir through all my application and interview processes. It was really an enriching experience being mentored by the GradSquare team. I will always remain grateful for all your support and guidance.